"One Hundred Thousand Chinese Flowering Crabapples in Chengdu, A Prosperous and Magnificent Scenery Found No Where Else"
—Mr. You Lu
A Tour in Chengdu
"Climbing up and Watching the Whole City, A Magnificent View Found Only in the Nineth Heaven"
—Mr. Bai Li
Climbing Flower Scattering Building in Chengdu
Global Law Office ("GLO") has opened its new office in Chengdu, China, which was officially approved in March 2020, during the 36th-anniversary of GLO's establishment.
On 8 August, while the midsummer time, GLO held a grand opening ceremony with clients and guests from all over the world, to celebrate its landing in Chengdu and expanding into the core regional market of southwest of China.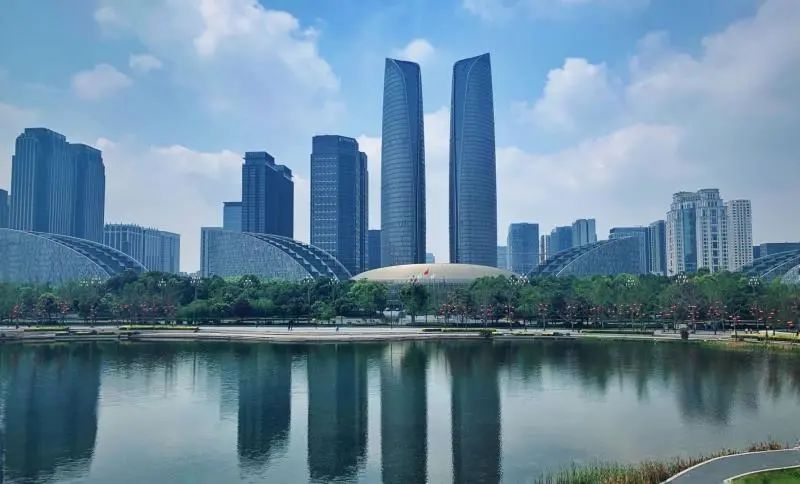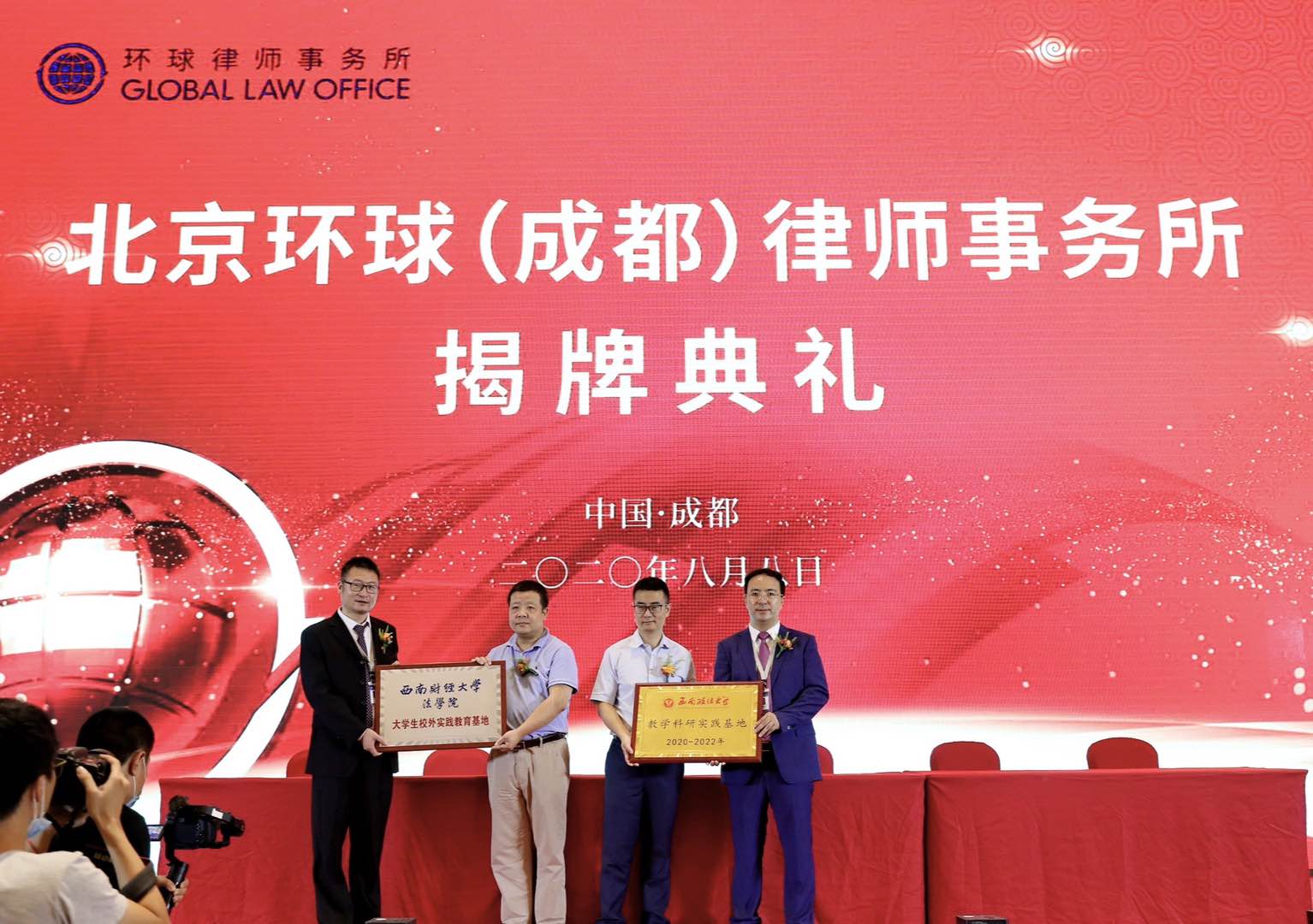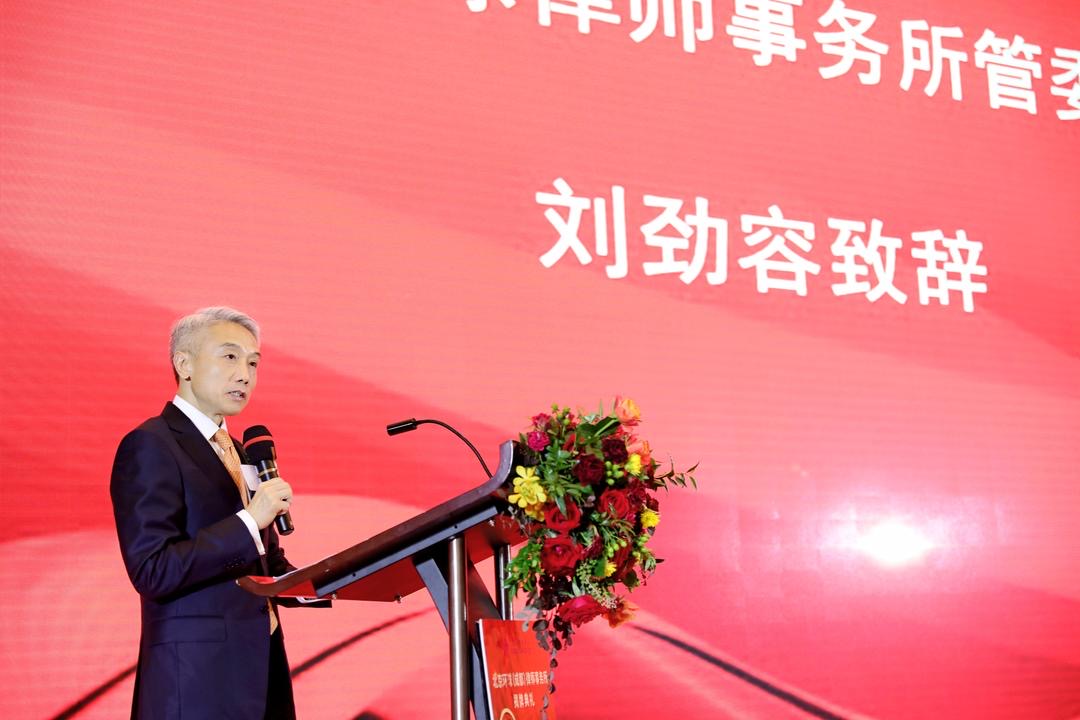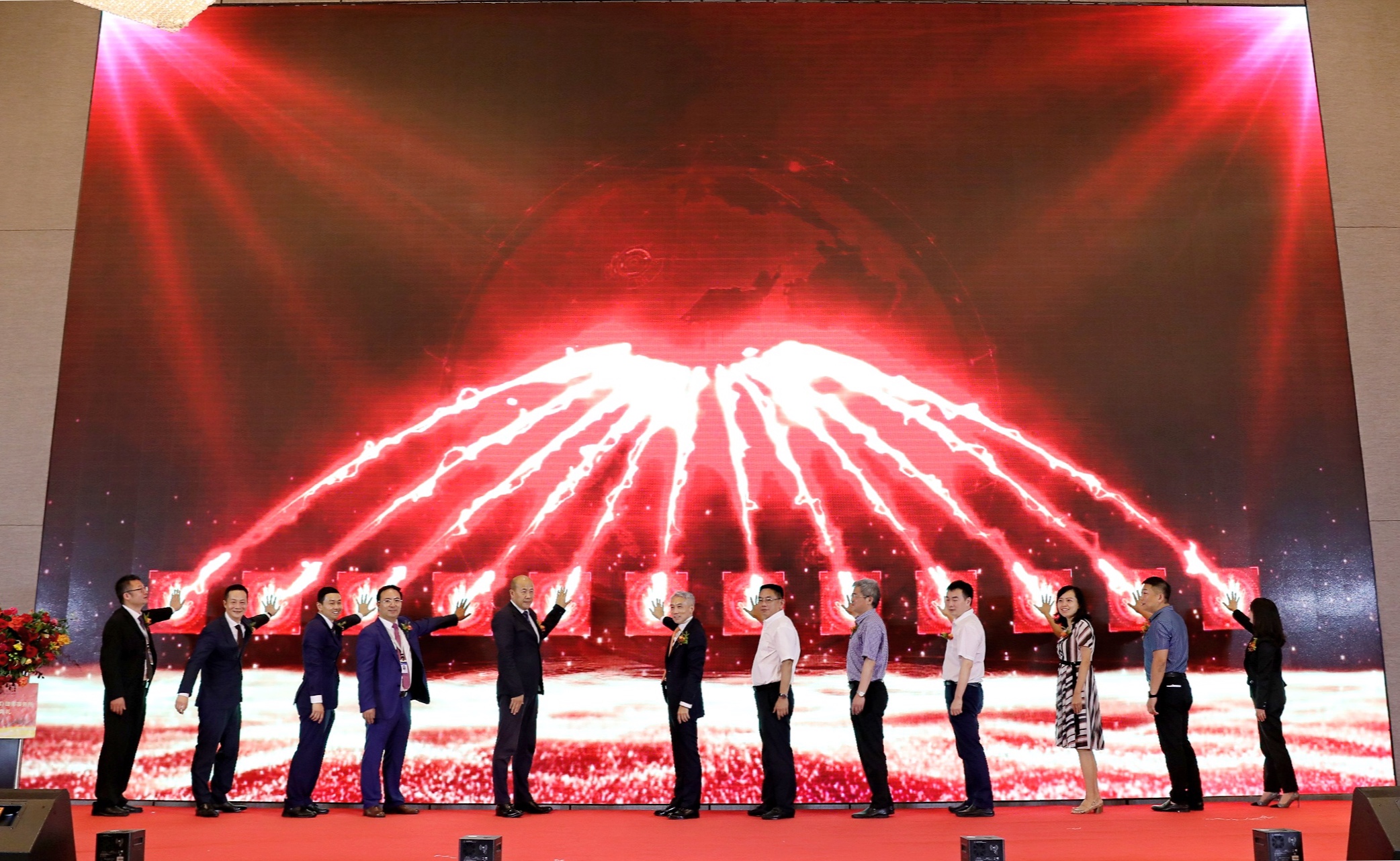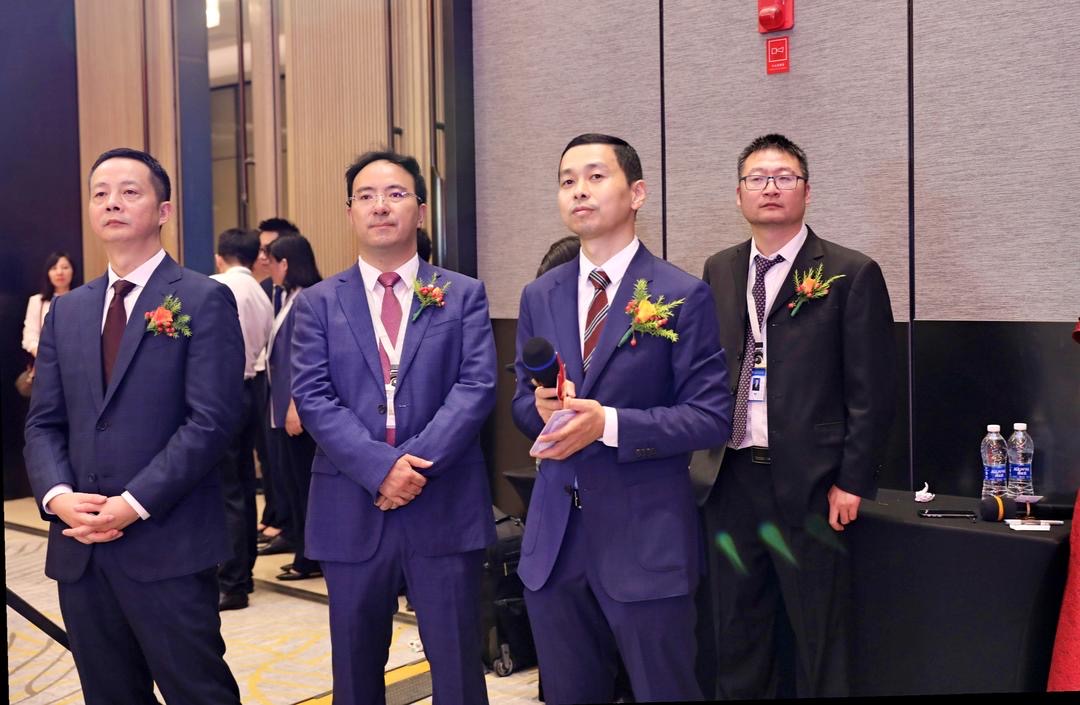 A flourishing city full of beautiful flowers, quiet running water and a rich cultural and economic history. Chengdu is a strategically significant city in southwest China. It has served as the capital of Shu Han in the Three Kingdoms period as well as the former and later Shu in the Five Dynasties and Ten Kingdoms period. Its splendid cultural heritage continues till now. In 1982, the State Council designated Chengdu as a national historical and cultural city.
Located alongside the "Belt and Road" and the Yangtze Economic Belt as a key gathering and exchange point, the city is the largest center of economic activity in southwest China. Thanks to its excellent geographical and environmental advantages, Chengdu has developed a new economic and strategic pattern[1].
Chengdu is also an important transportation hub, market center, and gathering place for talent in the southwest. Chengdu provides incomparable conditions for both people who are doing business and living there. Chengdu is a national central city in the western region, and is rapidly becoming a strategic hub for the outside world. Chengdu's legal market will undoubtfully have a future full of vigor and prosperity.
A law firm with high degree of ethics and professionalism, is to rise abruptly from its solid foundation. As the first Chinese law firm established after People's Republic of China ("PRC")'s open-up policy, from its 36 years history of client service, GLO has become a law firm renown for being dedicated, diligent, and committed.
We have made great efforts to implement our strategic development to grow into one of the best large comprehensive service law firms in China. Establishing our Chengdu Office demonstrates our courage and confidence to win in the dynamic and fast-developing legal market of southwest China.
With GLO's high-value brand and management skill, our Chengdu office is to play a prominent role and respond to the demand for the high-end legal service in the city. We are committed to providing high-quality legal services to facilitate and boost Chengdu's economic development.
Jinrong Liu, the Managing Partner of GLO, said: "The establishment of the Chengdu office is a significant initiative of GLO's strategic expansion into the wild southwest. Those initial three partners of our Chengdu Office have strong capabilities. They have participated in local legislative research and law amendment, and are familiar with the essence of local laws and policies as well as trends in business development. They and their teams will further enhance our professional capability in various practices, such as banking and finance, capital markets, corporate mergers and acquisitions, private equity and investment, compliance and risk control, tax and private wealth management, energy and mining, real estate, and dispute resolution."
Calling for talents to serve the world. Upon its establishment, our Chengdu office has three partners, including Mr. Kunlin Wang, Mr. Xiaofeng Tang, and Mr. Feng Sheng. They have excellent education background, solid legal knowledge, and rich practice experiences. They lead over 30 lawyers who are committed to providing all-round and high-quality legal services on various projects for diversified clients on domestic and international legal market. Our Chengdu Office, leveraging the advantages of Chengdu as an important strategic highland in the southwest, will bring a new look of GLO in the local market in southwest China and is destined to have a great future.
Kunlin Wang, partner of GLO Chengdu office, said: "As one of China's 'Red Circle' firms, GLO's brand value and our shared resources and talents will provide strong support to the Chengdu office, assisting our development and further leveraging the City's advantages. The talents in our Chengdu office and our businesses will also be injected with GLO's comprehensive strengths and capabilities. We look forward to the changes and developments that will occur after GLO's landing in Chengdu. "
Joined forces from all directions to showcase the ambition. GLO now has four offices in Beijing (headquarters), Shanghai, Shenzhen and Chengdu. Our professional teams from partners to associates in all offices will cooperate seamlessly, share know-how and technical skills, as well as resources and experience. GLO will inject its reputable branding, first-class professional service, and our ideology of "client first, service quality first" into Chengdu's legal market, in order to meet the multi-level, comprehensive, and professional legal demands of all of our clients. "Integrity, simplicity and clarity" represents us well, and we will bring new energy into Chengdu's legal market and provide high-quality, efficient, comprehensive, one-stop legal services.
Brief introduction of partners in Chengdu office
Kunlin Wang is a partner based in GLO's Chengdu office. His practice covers banking and finance, dispute resolution, corporate and M&A, compliance and risk control, construction, and real estate. He advises government agencies, large scale state-owned enterprises, and financial institutions with respect to regulatory compliance, issuance of financial bonds, disposal of non-performing assets, project financing, merger reorganization, and financial derivatives. He has won many cases in the Supreme People's court in the field of dispute resolution. In November 2016, Kunlin was invited to attend the investigation meeting regarding the General Rules of the Civil Law of the People's Republic of China ("Civil Law") held by Dejiang Zhang, former member of the Standing Committee of the Political Bureau of the CPC Central Committee and chairman of the Standing Committee of the National People's Congress of the People's Republic of China. Two pieces of legislation proposed by Kunlin were adopted into the third draft of the Civil Law and then written into Article 32 and 101. In 2020, Kunlin was earned the honor of Client Choice: Top 15 Regional Stars from LEGALBAND.
Xiaofeng Tang is a partner based in GLO's Chengdu office. His practice covers dispute resolution, energy and mining, corporate and M&A, real estate, and capital markets. He advises government agencies, medium and large scale state-owned and private enterprises, and domestic listed companies. Xiaofeng has a quick thinking and determined attitude in the field of dispute resolution. With more than 20 years of practice experience, he is familiar with the laws and regulations, judicial interpretations, and judicial cases involved in commercial disputes. In the fields of real estate, corporate control, investment, financing and guarantee, commercial trade and high-risk infringement, he is widely recognized by clients for his excellence and has conducted nearly 1,000 litigation and arbitration cases. Xiaofeng is expert in dealing with state-owned assets management, company compliance, and capital markets businesses. He has frequently been invited to participate in the legislative revision of local laws and regulations in Sichuan, including Chengdu.
Feng Sheng is a partner based in GLO's Chengdu office. His practice covers general finance, private equity and investment funds, tax and wealth planning for private clients, and dispute resolution. Feng has deep knowledge of the logic of financial operations and the concepts, rules and boundaries of financial supervision. He has rich experience in compliance management, crisis public relations, and dispute resolution of financial institutions, having advised more than 20 insurance companies, banks, trusts, and other financial institutions. Feng has advised a number of clients from home and abroad including Internet, software, real estate, and manufacturing in the field of private equity and investment funds. In the field of tax and wealth planning for private clients, he provides planning arrangements and tax optimization for more than 100 high net worth individuals and shareholders in asset protection, transfer, inheritance, and other aspects with his unique ability to combine tax and law. He acts as legal counsel for a number of private banks and family offices. In the field of litigation and arbitration, he focuses on customers' demands and provides them with comprehensive responses and solutions.
Contact information of GLO (Chengdu office)
37/F, Building 11, Tianfu International Finance Center, 966 Tianfu Avenue North Section, High-tech Zone, Chengdu 610041
Tel: (86 28) 8605 9898
Fax: (86 28) 8313 5533
Email: chengdu@glo.com.cn
[1] Source: Chengdu Yearbook 2019