First official price of € 29.10 above final placement price
Successful listing allows Siemens Healthineers to help shape the future of healthcare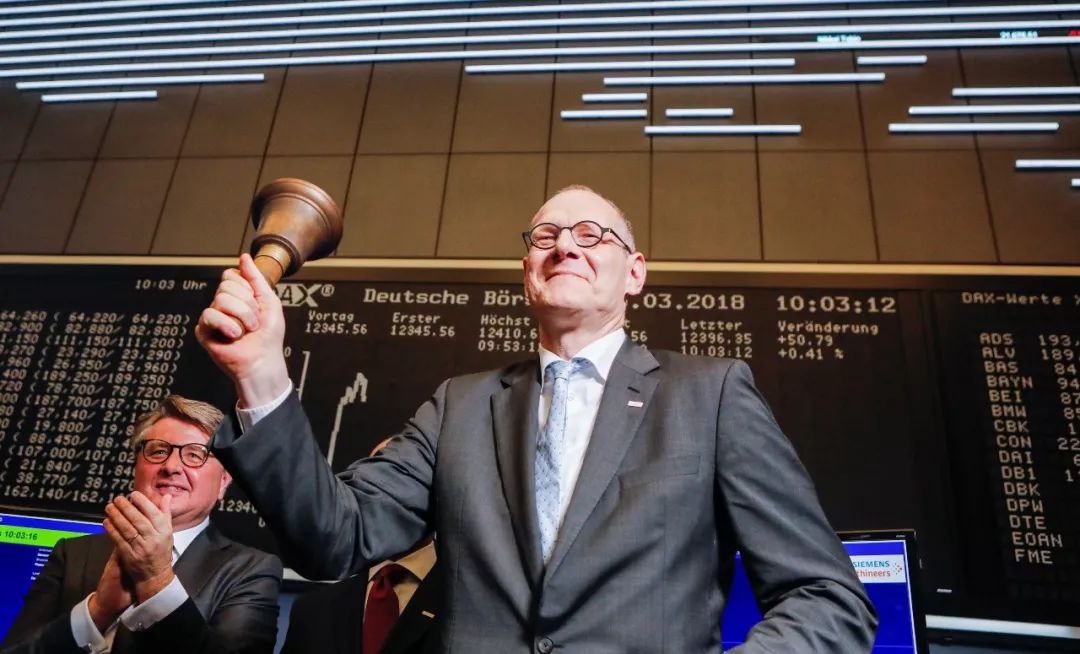 Siemens Healthineers AG ("Siemens Healthineers"), a leading supplier of innovative solutions to healthcare providers worldwide, celebrated its successful market debut today with its shares trading for the first time on the Frankfurt Stock Exchange. At € 29.10 per Siemens Healthineers share, the first stock exchange quotation was well above the final placement price of € 28.00. In total, 150,000,000 existing ordinary registered shares (including over-allotments) were placed at the IPO, representing a free float of 15 percent.
"We are proud and excited to have reached this important milestone. The successful listing puts us in an even better position than before: As an independent global healthcare leader at the forefront of innovation and with a clear strategy to capture the opportunity our transforming market provides, we have the strength to help shape the future of healthcare", said Bernd Montag, CEO of Siemens Healthineers. "The listing gives us the entrepreneurial flexibility necessary to lay the foundation for further growth, and with Siemens AG we retain a committed, long-term majority shareholder on board that fully supports our strategy and growth plans."
Siemens Healthineers shares, trading under the ticker symbol SHL, are listed in the Regulated Market (Prime Standard) of the Frankfurt Stock Exchange. The International Securities Identification Number (ISIN) is DE000SHL1006, and the German Securities Code (WKN) is SHL 100.
Life Science & Healthcare Team of Global Law Office represented Siemens as the China counsel for restructure of China healthcare business, including restructure action plans; restructure documentation, governmental approvals, deal closing and other PRC legal advices. The Global team was led by Alan Zhou, Kevin Wang and Coco Fan, with support from associates Felicia Wang, Muriel He and Rae Zhang.