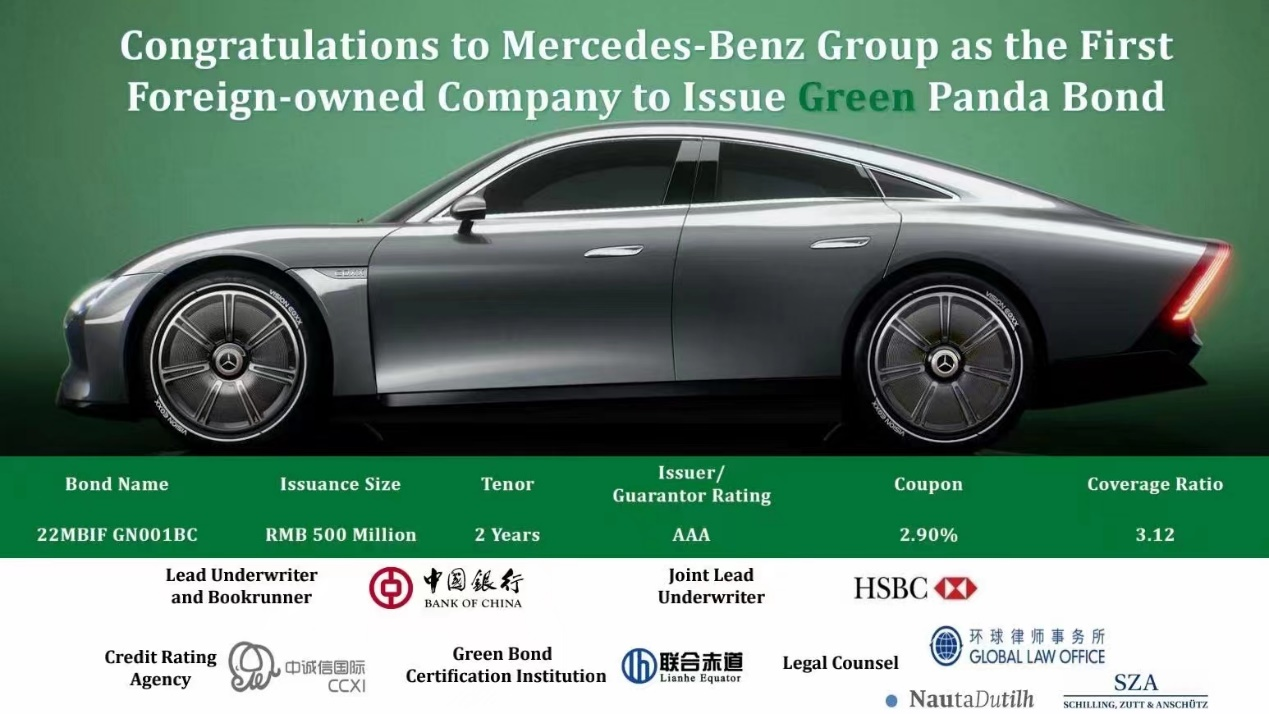 Global Law Office has recently advised Mercedes-Benz International Finance B.V. on issuing the first Green Panda Bonds with an aggregate size of RMB 500 million in the China Interbank Bond Market. This is Mercedes-Benz's first green bond issuance outside EU, and Mercedes-Benz is the first automotive company to issue Green Panda Bonds in China.
Mercedes-Benz Group is the first overseas enterprise issuer that accessed the Panda Bond market. Since 2014, Mercedes-Benz Group has issued 35 tranches of Panda Bonds with an aggregate size of RMB81 billion and become the largest Panda Bonds issuer in this market. The successful issuance of the Green Panda Bonds is not only an effective extension of Mercedes-Benz Group's sustainable business strategy, but also a brand-new green finance exploration to the Chinese market. At the same time, the Green Panda Bonds further reflect the openness and innovation of the Chinese capital market in ESG sectors.
Global Law Office has acted for the issuer and provided the full range of legal services, covering the preparation of prospectus, bond issuance documents and legal opinions. Our team is led by Xin Zhang, Li Zhu and Faye Song.