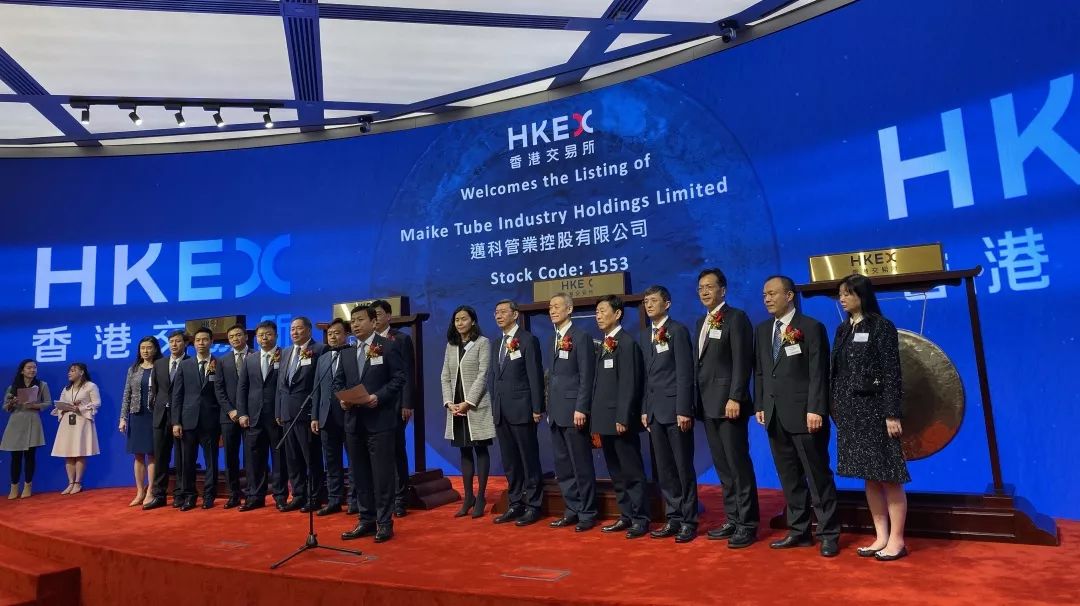 Maike Tube Industry Holdings Limited ("Maike Tube", Stock Code: 1553.HK) commenced listing on Main Board of the Stock Exchange of Hong Kong Limited on December 18, 2019.
Maike Tube is principally engaged in the manufacturing and selling of standard prefabricated pipe nipple products and steel pipe products. This company is capable to supply a variety of products in terms of length, outside diameter and surface finishing which cater for the varying needs of its customers and comply with international standards and to design and supply a variety of assembled piping systems to its customers as well. The main clients of Maike Tube include gas, heating, ventilation and air conditioning companies, water supply companies, infrastructure and construction companies. Maike Tube ranked first in the PRC standard prefabricated pipe nipple industry in terms of export value by tons in 2018.
Fortune Financial Capital Limited acted as the Sole Sponsor while Fortune (HK)Securities Limited acted as the Sole Global Coordinator for this IPO. Global Law Office acted as the PRC counsel to the Sole Sponsor, and the Underwriters. GLO team was led by our Shenzhen-based partner Ms.Carrie Sun, and the team members include Danwei Wen, Gege Yi and Weimin Zhangas well.